Search Engine Marketing - In Simple English
SEM Trainer

Video & Mobile Marketing
Free
1

04:43 minute(s)

24/7 access
15 day money back guarantee
Certificate of Completion
Course Description
"What is Search Engine Marketing in Simple English - Created by Rapid Learning Life.
Simple explanation of Search Engine marketing without the complications and information overload Covers topics in Search Marketing such as ppc, organic search and methods to measure search engine marketing.
Great for people just getting to know Search Engine marketing.
wwwRapidLearningLife.com"

Curriculum
Search Engine Marketing - In Simple English

04:43 minute(s)
Trainer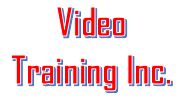 SEM Trainier has many years experience in a wide range of Search Engine Marketing techniques.
Other Courses from Video Training
Related Courses
Marketing Introduction Explainer
Code: TAPPNED050
Rating: