Search Engine Marketing (SEM) Basics: Part I
Olha Andriichuk

Advertising
$10.00 AUD
7

21:31 minute(s)

24/7 access
15 day money back guarantee
Certificate of Completion
Course Description
Search Engine Marketing Basics: Part I covers all aspects of Search Engine Marketing and how it can be used to grow your buisness. This course includes explanations of common SEM terms, which ad networks you can choose, how to create your own SEM campaign, how SEO strategies impact of your SEM, useful tactics and techniques as well as what to look out for and what mistakes to avoid.

The course was written by SEM expert Olha Andriichuk who has deployed thousands of SEM programs for customers worldwide.

Search Engine Marketing: Part II will be available as a separate course over the next few weeks.
Curriculum
Lesson 1 What is SEM?

04:49 minute(s)

Lesson 2 Basic SEM Terminology

13:40 minute(s)

Lesson 3 Keyword Search

15:27 minute(s)

Lesson 4 on-page SEO and how it affects your SEM

16:08 minute(s)

Lesson 5 Google AdWords

08:53 minute(s)

Lesson 6 What Ad Networks to choose?

10:34 minute(s)

Lesson 7 Bing Ads

12:00 minute(s)
Trainer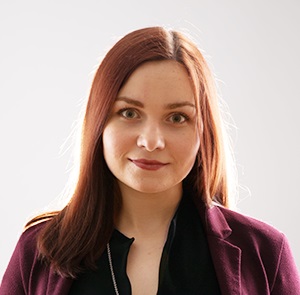 Olha is an expert in creating successful digital marketing campaigns by utilising multiple digital marketing platforms and SEO techniques.
Other Courses from Olha Andriichuk